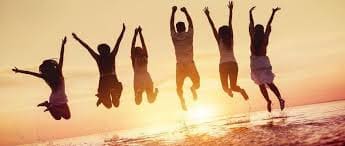 I suffer from fibromyalgia. Since using Hemp Life's cbd oil, I have been able to cut my pain medication in half. It also helps with my diabetes.
I am 81 years old. I started using Hemp Life products four months ago after my son had gotten me a fitbit to start watching my steps. I use the oil and the salve for my knees. In the last four months I have gone from a quarter mile a day to consistently three miles per day. Also, the salve has taken away the numbness in my knees from a previous surgery.
I use Hemp Life's cbd oil to help relieve the burning pain in my lower back caused from two major back surgeries.  I sleep a little better at night as well.
I had carpal tunnel surgery on both hands.as they were almost healed, I fell off a step in my porch and severely sprained both wrist.  I had pain ever since in my joints.  Nothing was helping.  I started taking Hemp Life'S cbd oil and after a couple of weeks using it on a regular basis, I realized I had no more pain! 
I am generally calmer and more at ease since using Hemp Life'S cbd oil.
Hemp Life'S cbd oil has been helping with my back pain.
Since I have been taking Hemp Life'S cbd oil I noticed it is helping with my back pain and sleeping better at night.
I started using cbd in 2017. I have a bad right shoulder & left knee. I take the cbd and the pain is gone in about 15 mins. It's amazing stuff. I get to sleep faster too. Thank you Hemp Life!
I can tell a difference when I forget to take my CBD. It helps me manage my back pain.
I take it when I get a head ache and I feel relief within 15 minutes.
Cbd helped me with my diabetes and I don't have to take insulin as often.
My left arm was hurting very bad.  I started using Hemp Life Life-Drops in September of 2018, and by the next morning I was (and still am) pain-free!!!  Believe me, it works! I now carry a bottle with me.
My story began with my mother who has Parkinson's where she has episodes that really take over.  I had her start taking Hemp Life Life Drops to relieve her shaky voice and her legs at night while she sleeps.  She found relief with her neuropathy in her feet and when her Parkinson's symptoms would get really bad. My daughter, who is 17, had an anxiety attack and was crying uncontrollably.  I gave her some Hemp Life Life Drops, and within about 15 minutes, she calmed down, stopped crying, and could have a conversation with me.  She continues to take Hemp Life Life Drops to help control her anxiety. It's been amazing to watch her not struggle while going to school. This has changed many of our lives by making life much easier and healthier.  My daughter isn't into going to doctors and taking medications, so this was a great way to help her and take away the fear of being on medications for anxiety. I could tell a difference in her the first time she took Hemp Life Life Drops, and so could she.  Hemp Life Life Drops has been a true blessing to my whole family in so many ways, but these are just a couple of my stories to let people know how much it has changed our lives
I have suffered from tendonitis pain for more than 20 years.  I have been on prescription pain meds for all of that time knowing they aren't good for my health, but it was my only relief.  I had to rotate which meds I used because my body would become immune over a period of time. I started using the Hemp Life Life Drops and got relief from all my pain.  It has now been 5 months since I last used those prescription meds.
I'm a 62-year-old truck driver with aches and pains and some insomnia.  After taking Hemp Life Life Drops a couple years ago, I noticed some changes.  At first, I was able to sleep better, and it took care of an occasional headache.  Then I noticed that my injured stiff knee was loosening up. It has also helped with my chest pains and sore muscles.  Thanks, Hemp Life.
The government was cutting out opioid medicine for pain, which I had been taking for the last 3 years.  I knew I had to find something that would help relieve my pain or I was going to be feeling miserable all the time.  Aspirin and Tylenol did little to ease the pain. I ran into an old friend at the hospital, and while talking, she told me she was taking CBD twice a day and it relieved her pain so well, that she didn't need help getting out of the chair.  

I started researching online about CBD oil, what it was made from, and how much dosage to take.  At that time there wasn't much information on how much to take or when, you were pretty much on your own.  Then I had concerns about the level of THC in the oil. I didn't want to be driving and have something happen that would cause me to have a drug test.

Just before I was going to take the CBD oil I was diagnosed with diabetes and my A1C level was 10.7.  The doctor gave me a bunch of medicine and had me start taking insulin. I also had to cut out all the good food I like to eat and I was not happy about this.  So at first, I took the gummies containing 10m CBD. Within 24 hours, I wasn't having as much pain. The next day I took the gummies containing 20m CBD. My pain level was so low that I finally felt like being outside and enjoying the day.  It felt like my pain might be under control.

I started thinking about an article I read about CBD oil for diabetics.  I went back and looked it up to learn more. Then my friend called me and told me that she started taking another type of CBD oil that was more pure than what we were taking and had less than 3% THC.  This made me feel better about taking CBD oil. I went to some local CBD stores, but all they were interested in selling was medical marijuana and vape products. Then I went online to Hemp Life.com and read their entire website.  I called Hemp Life and talked to them about their products and decided to go with the Hemp Life Life Drops. I have been on Hemp Life Life Drops for six months now. I take 40mg per day; 20mg in the morning and 20mg at night. I am now able to get out and do things without pain and enjoy life again!  My A1C test is now 6.6 and I eat anything I want. This is why I am writing this, so someone else might read this and be able to live a normal life again!
I use Hemp Life Life-Drops for my knee pain and to help calm my nerves.  It also helps my blood pressure.
I have been using Hemp Life Life Drops for 7 months.  I put it to the test. I am a contractor in Seattle and have done drywall for over 30 years and have had chronic pain in my neck, back and hands.  I could hardly move in the mornings, and putting on my socks and shoes was almost impossible. I was taking 800mg ibuprofen several times a week. In the last couple of years, I have been so stressed that I had been put on anxiety medicine.  Seven months ago, I stopped taking all the meds and started taking Hemp Life Life Drops. My anxiety has decreased and there are no more anxiety attacks. I have not had one ibuprofen since I have been on Hemp Life Life Drops. I take the Hemp Life Life Drops in the morning, and within 15 minutes, I can put on my socks and shoes.  It is so amazing! I feel like a new man! Hemp Life Life Drops has changed my life and is changing the lives of my friends and family.
I have been using Hemp Life Life Drops for about 4 months and it has drastically helped my anxiety attacks.  Before taking Hemp Life Life-Drops, I would be debilitated for a minimum of two days. After taking Hemp Life Life Drops, my attacks only last one to two hours instead of one to two days.
I have been dealing with chronic low back pain for several years now.  I started using Hemp Life Life Drops about 4 months ago. The drops have made me feel so much better that I have even started exercising again!
I deal with major anxiety and panic attacks that I take medication for.  I have been able to stop the meds and use Hemp Life Life Drops to calm my nerves before turning into a panic attack.
I have been using Hemp Life Life Drops for 7 months.  I have osteoarthritis and have some depression. These drops are helping me tremendously!
Statements in this website have not been evaluated by the FDA and are not intended to diagnose, treat, or cure any disease. Always check with your physician before starting a new wellness or dietary program. Please view our full terms of use agreement for more information and the terms and conditions governing your use of this site. Cannabidiol (CBD) is a natural derivative of cannabis plants that promote and support nutrition, health and wellness, as well as anti-aging. Source: US Government Patent #6,630,507: "Cannabinoids as antioxidants and neuroprotectants." Hemp Life does not sell or distribute any products that are in violation of the United States Controlled Substances Act. Hemp Life distributes solutions for health, wellness, and anti-aging.